Introduction
While you may have long-term ideas regarding the future of your business, the post-COVID situation has pushed the world into a major economic recession. This affected almost all industries across the globe.
With the rise of hybrid work and employees operating from a variety of devices and environments, it's becoming more challenging for IT leaders to keep a grip on the digital workplace.
However, to create a digital workplace, you must bring together people, processes, and technology to deliver a consistent, secure, and productive employee experience anywhere and at any time on any end-user device.
Related Blog: Why DEX and ITSM are like two peas in a pod?
But is your workplace technology sufficiently working for you and your employees? What if it's slowing them down or stressing them out? What if your company's digital systems prevent your staff from performing to the best of their abilities?
According to NextThink research, 77% of HR & IT leaders believe that inadequate or unreliable IT services and equipment significantly contribute to employee burnout or disengagement.
When remote employees feel disconnected from their companies or dissatisfied with ineffective tools, they're more likely to lose motivation and disengage. So, the question is – how can you make your employees feel motivated and empowered to do great work?
By prioritizing the digital employee experience (DEX), you can successfully establish digital acceleration initiatives and enable a new era of hybrid work in which employees can work from home, in the office, and everywhere in between.
Furthermore, a comprehensive digital workplace strategy enables your organization to drive higher revenue, attract and retain talent and outperform the competition in a hyper-connected world. Also, it makes your employees more productive and flexible while allowing them to choose the services and technology that best fit their needs.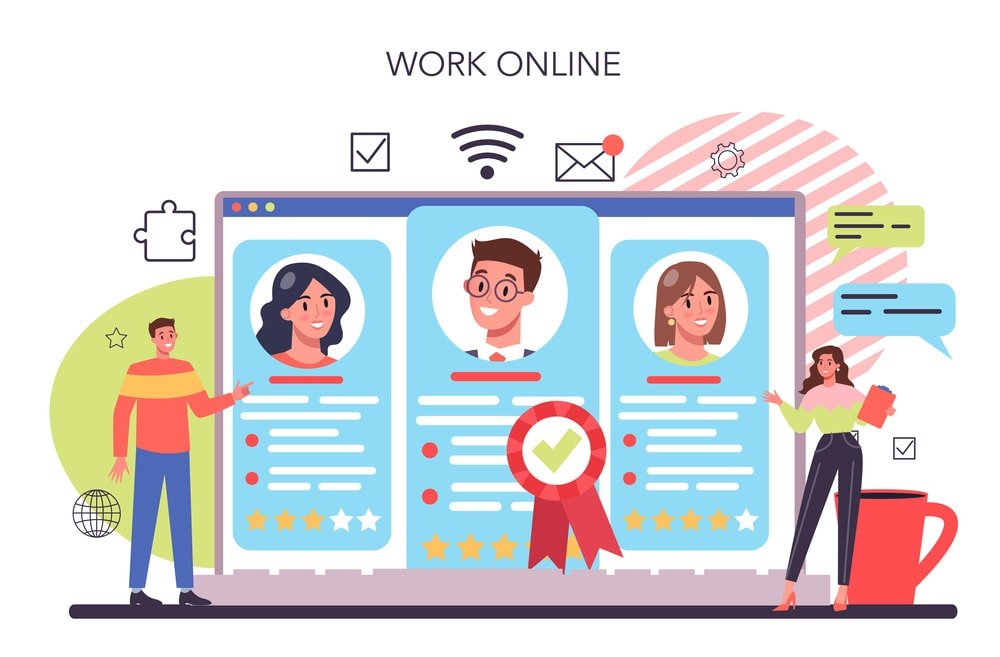 Why You Should Invest in the Digital Employee Experience Platform?
"Good employees are your one of the greatest investments, and they're difficult to find."
When you've worked hard to attract and hire quality people, you don't want to lose them. However, employee churn doesn't just eat your HR department's time but also your business's bottom line.
Hence, investing in a "positive employee experience" is crucial to create an engaged workforce who want to stay with you and an effective way of minimizing staff turnover. To create a positive employee experience, you would require to place employees at the center of digital workplace design and monitoring.
Therefore, the quality of your employees' digital experiences is a key driver of workforce engagement, productivity, and happiness.
Furthermore, a robust digital employee experience platform can create a significant impact on profitability and efficiencies, stemming from benefits such as:
Increases Employee Productivity
If your employees are equipped with the right and intuitive digital tools that make their jobs easier, they tend to be more productive and engaged at work.
When your workplace platforms don't provide self-service options to fix technical issues, your IT department ends up wasting a lot of time on common problems.
According to the Forrester report, 55% of respondents claimed that 10% of their service tickets are solved through self-service. By ensuring your employees have the ability to resolve or troubleshoot their own issues, you can lessen their distractions and eliminate unnecessary work for your IT department.
Provides Greater Flexibility for Employees
With suitable digital systems in place, your employees can seamlessly switch between the office and their home without any gaps in technology.
If you remember a time when you were working for an agency and needed to finish some work from home later at night, you had to grab certain documents off the company's server and drag them onto your desktop before leaving the office.
Too hectic, right?
But now, with cloud-based software, you can easily access your files no matter where they are.
Lee Arthur, the managing director of the NY Institute of Finance, had to address his company's problems when half of his personnel started working remotely on a regular basis. Employees found it more difficult to interact with their co-workers and clients without desk phones.
They now employ DialPad, a cloud-based communications network that lets customers view their calls and messages from any location. NY Institute of Finance immediately saved $45,000 by getting rid of desk phones, and they anticipate saving roughly $20,000 annually in operating expenses.
Increases Employee Collaboration
Maintaining communication with other teams inside your firm is more difficult when so many of your employees work from home. As a result, many departments end up operating in isolation.
Putting a focus on the digital employee experience enables businesses to create communication tools that encourage teamwork. Also, it enables employees to participate in group discussions centered around task forces, similar interests, and particular projects.
When your communication platforms integrate with your other solutions, employees can share documents and multimedia presentations and collaborate effortlessly.
Happy Customers
When you have an engaged, effective, and productive workforce, your customers can benefit from the best talent and technology that your company offers. This results in a better customer experience and happier customers who are more likely to return to you for more services. When consumers believe their concerns are acknowledged and issues are addressed, they become brand advocates.
Organizations that are invested in a digital workplace are making it possible for customers to move seamlessly between support channels of engagement, including chatbots, online chat, call centers, and so on.
Improves Executive Decision-Making
One of the many reasons enterprises are increasingly data-driven and digitized is due to the granular insights data can offer.
Organizations that are using advanced technology, service desk data analytics, and performance analytics, can derive more data to analyze.
By analyzing this real-time data, an enterprise can generate more valuable insights and long-term strategic plans to improve real-time executive decision-making.
Related Blog: Why DEX and ITSM are like two peas in a pod
List of Digital Employee Experience Tools That You Can Check Out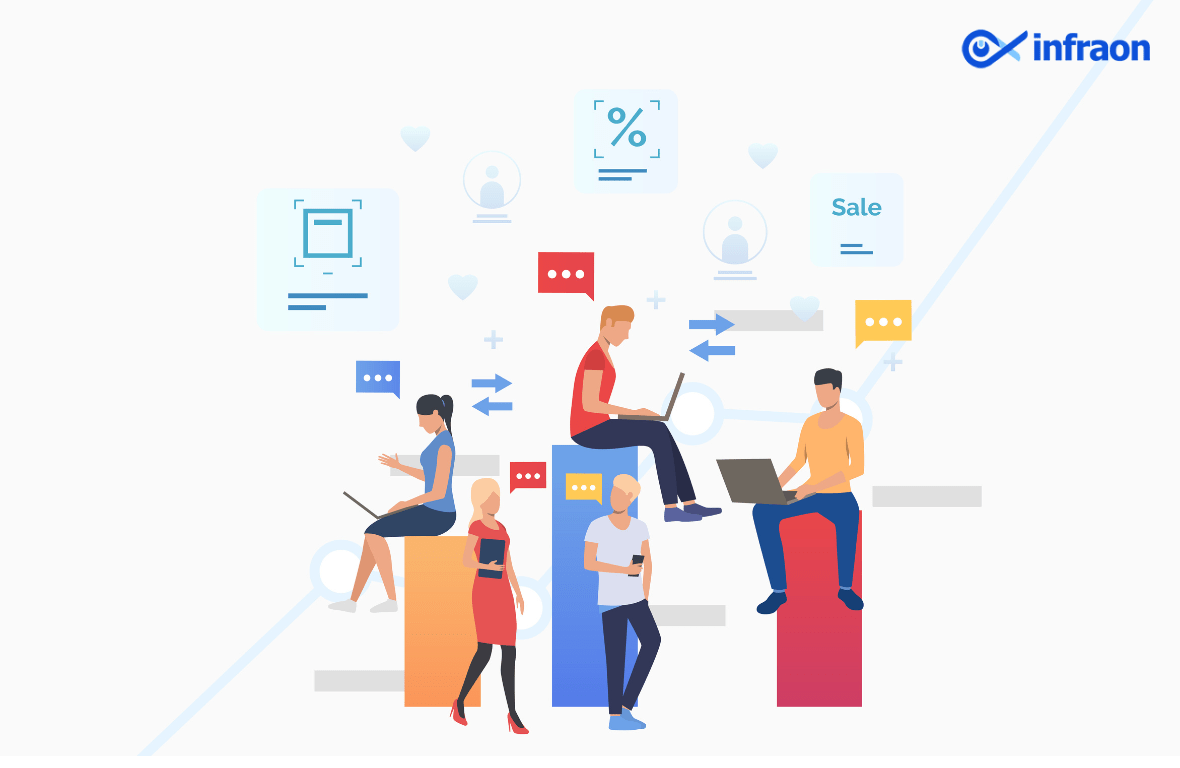 The modern workplace has undergone numerous changes in recent years. For many employees, a regular paycheck isn't sufficient anymore. Today's workforce expects a job experience that is both unique and interesting.
With hybrid work has become mainstream, giving your employees an outstanding digital employee experience (DEX) is a business need.
As a result, businesses need to step up and concentrate on the DEX in order to draw in and retain top talent. This is where DEX platforms play an essential role.
From the first day of onboarding to performance reviews and beyond, they help firms satisfy the changing demands of their employees.
So, let's explore the best DEX platforms of 2023 and see how they can help in creating a work environment that's positive and productive for everyone.
Nexthink
Nexthink provides unmatched visibility across all environments, enabling IT teams to continuously improve the digital workplace to maximize productivity and cut costs. It can immediately alert users to any incident and proactively detect employee experience concerns before they become IT problems. Furthermore, it uses machine learning pattern spotting to detect the context, severity, and effect of problems to accelerate troubleshooting. Furthermore, it can:
Rapidly determine the root cause of issues for all affected employees.
Resolve issues before employees are affected & proactively elevate employee awareness.
Configure alert thresholds and workflow, including integration with 3rd-party systems
Customize remediation, which equips IT teams with one-click resolution.
Zoho Desk
Zoho's internal help desk software is a safe and secure cloud-based solution that enables employees to submit requests through various channels. Later, it turns those requests into traceable tickets, efficiently manages them from a single interface, and follows them through to completion. It is a very efficient internal ticketing system with assignment guidelines, intelligent automation, an employee knowledge base, and an AI chatbot for quick resolutions. With Zoho Desk, you can:
Bridge the gap between teams
Improve productivity with automation
Empower employees with self-learning
Measure employee satisfaction
Lattice
Lattice helps your business focus on producing the best work without being hindered by cumbersome systems that adhere to archaic performance management ideas. It can completely change your people's strategy by combining performance management, employee engagement, and career development into one cohesive package. Additionally, it can:
Monitor employees' advancement and job happiness
Develop personalized workflows for all kinds of performance reviews
Encourage employee engagement and retention
Gather individual insights for data-driven decision making
Qualtrics
Qualtrics employee engagement software makes it simple to identify experience, engagement, and productivity drivers, so you can act in real-time to create a world-class company culture. Also, it can improve employee engagement with real-time insights that pinpoint exactly where to focus their efforts to increase employee performance. With Qualtrics, you can:
Improve employee engagement across the organization
Act quickly on real-time data to address issues
Enable managers with data and action planning
Reduce unwanted and costly attrition
Microsoft Viva
The Microsoft Viva platform, which is part of Microsoft 365 and Microsoft Teams, combines knowledge-sharing, learning, resources, and insights into how work is done. Viva promotes connection, understanding, purpose, and advancement by helping people and teams be their best. With Microsoft Viva solutions, you can:
Allow everyone at your organization to connect through communities and conversations
Discover, share, recommend, and learn from content libraries across your organization
Improve productivity and wellbeing
Ensure your team's goals align with the company's priorities
Quantum Workplace
Quantum Workplace provides a comprehensive suite of employee engagement and performance solutions to assist organizations in fostering employee, team, and business success. It can keep your employees connected, on the same page, and moving in the right direction. Quantum Workplace enables executives to connect the dots between engagement and performance – including:
Comprehensive and automated employee surveys
Goal setting and tracking tools, peer-to-peer recognition
Real-time feedback
Continuous one-on-one conversations
Smart talent reviews
Robust people and business impact analytics
Related Blog: 6 Things about Digital Employee Experience (DEX) that all leaders must know
Final Note
You don't have to nail your overall digital employee experience the first time. The idea is to ask your employees about technology in general and how your IT department manages support requests, rolls out new technology, onboard staff, educates employees, and works with employees to comprehend and meet those needs. After that, put those insights into practice. Furthermore, there is no one-size-fits-all solution for creating a great digital employee experience. However, your employees will be able to tell you which digital employee experience software works best for them.
Even with a strong employee experience (EX) strategy already in place, elevating the digital employee experience won't happen quickly. It will take some time to put the measures you adopt to increase DEX throughout the organization into practice. Moving too quickly and launching too many initiatives simultaneously can be confusing. It is crucial to deploy DEX according to business requirements and anticipated effects. Also, remember that embracing digital transformation for EX requires ongoing effort. You must regularly review your plan to be adaptable and successfully meet the increasing demands of the future.