In today's technology-driven world, managing and controlling IT assets has become increasingly important for organizations of all sizes. With the proliferation of devices and software, it may be daunting to keep track of everything and ensure that they are being utilized effectively. This is where IT asset control software comes in, providing a centralized platform for managing, tracking, and optimizing all IT assets.
The market is flooded with various IT asset control software options, making it challenging to choose the best one for your organization's needs. In this article, we will explore the top IT asset control software options available in 2023, providing you with valuable insights to help you make an informed decision. But first, what is Asset Control Software?
Related blog: All About Office Supplies Inventory Management Software
Asset Control Software
IT Asset Control Software is a type of software that helps organizations manage and control their IT assets. IT assets can include hardware such as computers, servers, printers, and mobile devices, as well as software licenses, network devices, and other IT-related equipment.
IT Asset Control Software provides a centralized platform for tracking, managing, and monitoring these assets throughout their lifecycle, from acquisition to disposal. This software can help organizations ensure compliance with regulatory requirements, optimize asset utilization, and minimize the risk of security breaches or data loss.
Some of the key features of IT Asset Control Software include inventory management, software license management, asset tracking, asset maintenance and repair management, and reporting and analytics. With these features, organizations can gain better visibility into their IT assets and make
more informed decisions about managing and allocating resources.
Why is Asset Control important?
IT asset control is essential for several reasons, including:
Security: IT assets such as computers, servers, and mobile devices often contain sensitive data and information. Proper control of these assets ensures that they are secure and that unauthorized access to this data is prevented.
Compliance: Many industries and organizations are subject to regulatory requirements, such as HIPAA or PCI DSS, which mandate the protection of sensitive data. IT asset control helps organizations comply with these regulations.
Cost savings: IT assets are expensive and can represent a significant investment for organizations. Organizations can optimize their use and avoid unnecessary expenditures by tracking and managing these assets.
Efficiency: IT asset control can improve the efficiency of IT operations by streamlining the procurement, deployment, and maintenance of IT assets. It can reduce downtime, increase productivity, and improve overall performance.
Planning: IT asset control provides organizations with the data they need to plan for future IT investments and upgrades. By understanding the lifecycle of their IT assets, organizations can make informed decisions about when to retire and replace aging hardware and software.
The 6 Best Asset Management Software Options of 2023
ManageEngine AssetExplorer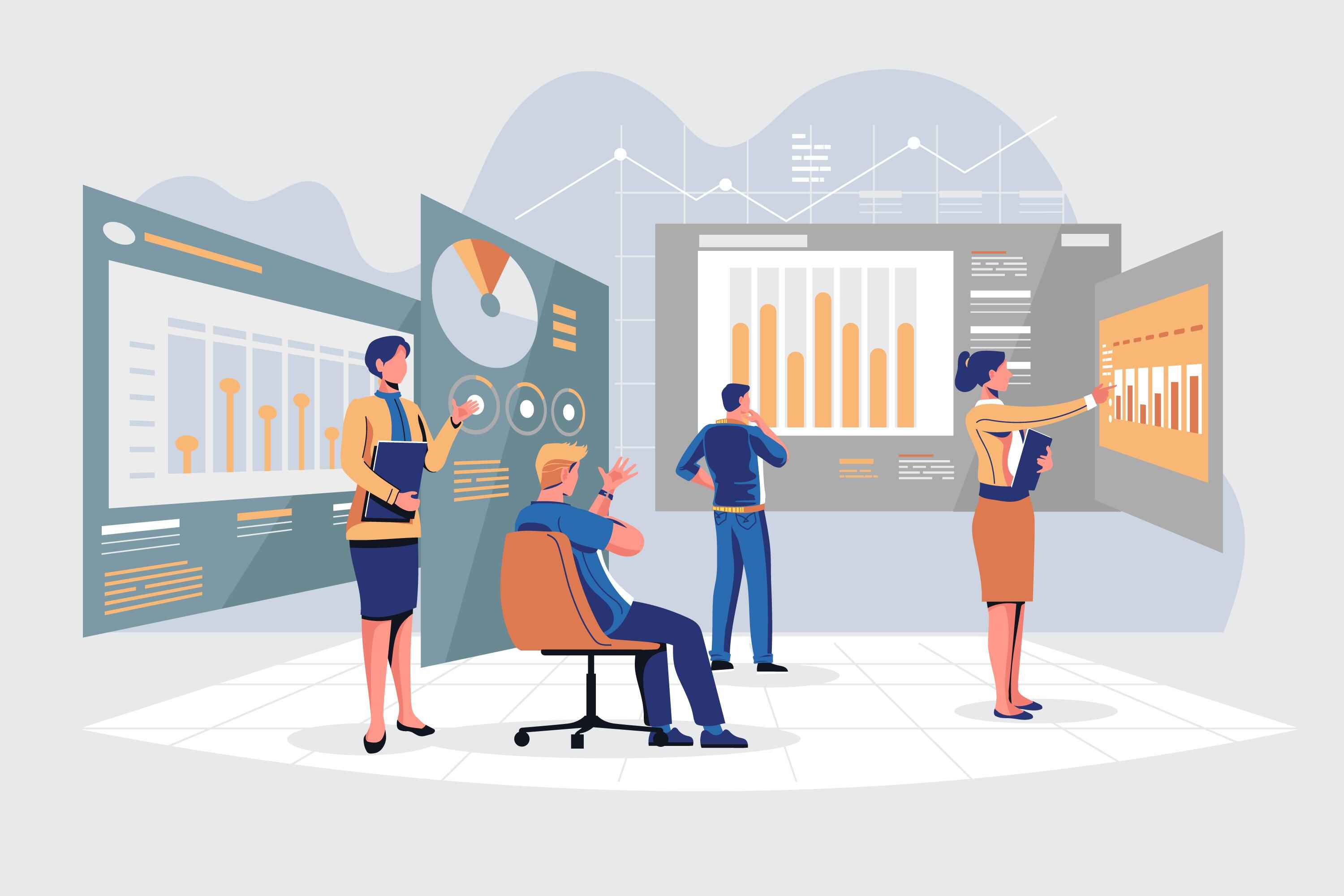 ManageEngine AssetExplorer is a software that helps organizations manage their assets, such as hardware, software, and other resources. The software allows users to track and manage the entire life cycle of assets, from procurement to retirement, making it easier for organizations to keep track of what they have and where they are located.
AssetExplorer provides asset tracking, inventory management, license compliance management, and software metering features. With the software, organizations can track asset ownership and maintenance schedules and generate reports on asset usage and performance.
The software also comes with a built-in help desk module that allows organizations to track and manage support tickets related to assets. This feature enables users to quickly identify and resolve issues related to assets.
ManageEngine AssetExplorer is an easy-to-use asset control software with a Windows look and feel that helps organizations manage their assets efficiently, minimize asset-related risks, and reduce costs associated with asset management. The AssetExplorer comes with a Trial Period of 30 days and a starting price of $995 per year for 250 IT assets.
Pros
Advanced technology and feature-rich
Easy to install and setup
Reasonable pricing
Windows-style look and feel
Cons
No mobile application
Only suitable for larger businesses with unlimited IT staff
InvGate Assets
InvGate Assets is a software tool that helps organizations keep track of their physical and digital assets, such as computers, software licenses, and other equipment. The software allows businesses to track the location, ownership, and usage of these assets, helping them manage their inventory more effectively and ensure that assets are used efficiently.
With InvGate Assets, businesses can easily keep track of asset information, such as the make and model of the equipment, its purchase date, and its current condition. The software can also track licenses and ensure that they are up-to-date, helping businesses avoid costly fines or legal issues.
Additionally, InvGate Assets can generate reports that provide insights into asset usage and help businesses make informed decisions about when to replace or retire assets. The software also provides features for managing asset maintenance and repairs, reducing downtime, and keeping assets in good working order. Furthermore, it offers unlimited access by phone and online for subscribers.
Pros
Quick and easy to implement
Straightforward and easy navigation capabilities
Alarms to show problems with assets
Reasonably priced
Cons
Limited reporting functionality
Pricing is only available upon request.
Ivanti IT Asset Management
Ivanti IT Asset Management is a software tool that helps organizations keep track of their computer hardware and software assets. It allows you to manage the lifecycle of these assets, from procurement to disposal and provides detailed information about each item in your inventory.
The software helps you monitor the usage and location of your assets so that you can make informed decisions about upgrades, replacements, and maintenance. It also enables you to ensure compliance with software licensing agreements and security policies.
With Ivanti IT Asset Management, you can easily create reports and dashboards to get an overview of your assets and their status. You can also set up alerts and notifications to keep you informed about changes in your inventory.
Pros
Available for Mobile and desktop
Familiar Windows-style interface
Easy wizard setup
Customizable workflows and processes
Various tech support options
Cons
No cloud-based service
Hardware-heavy and lengthy installation process
Asset Panda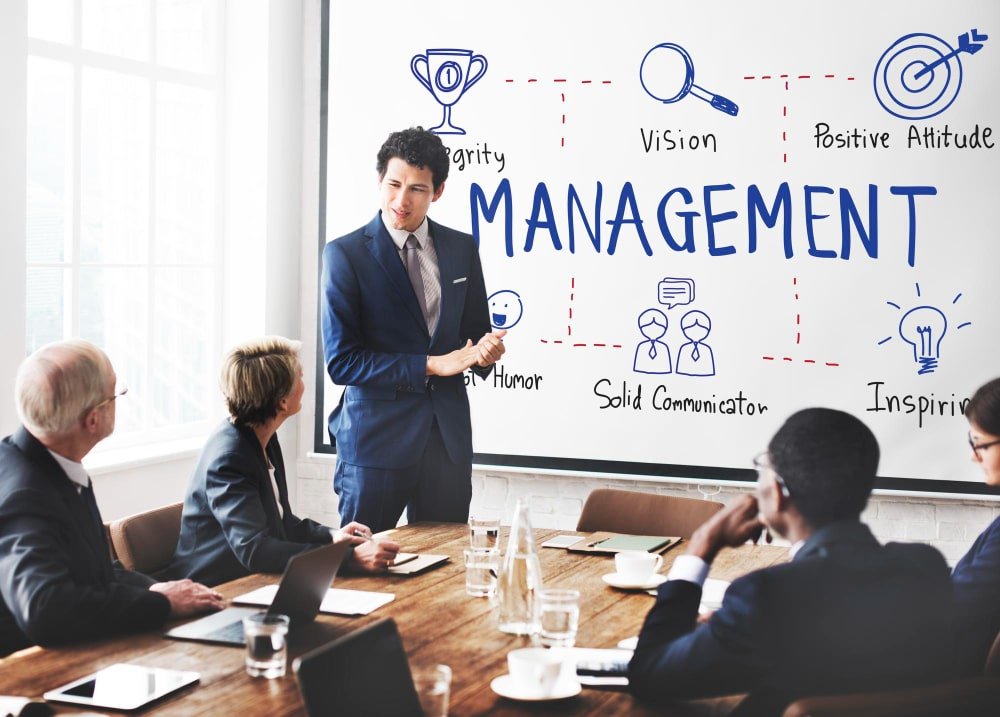 Asset Panda is a software program designed to help businesses keep track of their assets, such as equipment, tools, and supplies. The software allows users to create an inventory of their assets, add important information about each item, and track its location and status in real time. Asset Panda also provides tools for scheduling maintenance and repairs, setting reminders, and generating reports on asset utilization and performance. With Asset Panda, businesses can easily monitor their assets and ensure they are used efficiently and effectively, saving time and money in the long run. Asset Panda offers a trial period of 14 days. It is priced at $1,500 per year for 500 assets. It provides online knowledge base access and free training.
Pros
Easily configurable dashboard
Barcode scanning and a feature-rich mobile app
Option to add images, videos, and voice recordings in data files
Solid technical support
Cons
Longer user learning curve
No network discovery
MMSoft Pulseway
MMSoft Pulseway is an asset control software that allows you to monitor and manage your IT infrastructure from a single platform. It provides real-time insights into your hardware, software, and network assets, making it easier to keep track of what's going on in your organization.
With Pulseway, you can monitor your servers, workstations, and mobile devices, receive alerts when there are issues, and take action to resolve problems before they become more significant issues. You can also automate routine tasks, such as software updates and patches, and manage user accounts and permissions.
One of the critical benefits of Pulseway is its ease of use. Its user-friendly interface makes it easy to navigate and manage your assets. It also offers mobile apps for iOS and Android to monitor your assets on the go. It offers a trial period of 14 days and a starting price of $22 for 20 workstations.
Pros
Robust and easy-to-use mobile client
Intelligent and modern user experience
iPad app provides access to the full feature set
Easy connections to cloud and on-premise physical and virtual infrastructure
Cons
Limited reporting functionality
Needs assets to be networked
Best asset management for businesses of all sizes: Infraon Assets
Infraon Assets is software designed to help businesses keep track of their physical assets, such as equipment, tools, and inventory. It allows you to create a database of your assets and keep track of their location, condition, maintenance schedules, and other important information.
With Infraon Assets, you can quickly generate reports on asset usage, availability, and depreciation. You can also set up alerts for when assets require maintenance or replacement. It helps businesses maximize their assets' lifespan, minimize downtime, and reduce overall costs. The user-friendly software can be accessed through a web browser or mobile app, making it easy to use on the go. It offers different plans, from essential, standard, and professional to an enterprise. The starting price for 250 assets and two users is $29 per month,
Pros
Easy setup and use
Reasonably priced
Secure
Scheduled maintenance
Reporting on asset usage, depreciation, and other metrics
Mobile app available
User-friendly and easy to navigate
Tracks networked and non-networked assets
Cons
Enterprise-level pricing only upon request
Verdict
Infraon Assets is an asset management software that provides a comprehensive solution for controlling and managing various assets, such as equipment, tools, and facilities. The software is designed to help organizations track, manage, and maintain their assets, thereby reducing downtime, optimizing resources, and maximizing the return on investment.
Some of the critical features of Infraon Assets include:
Asset Tracking: Infraon Assets enables you to track your assets in real-time using advanced RFID and barcode scanning technologies, ensuring you always have an accurate inventory.
Maintenance Management: The software enables you to schedule and track maintenance activities, such as repairs, replacements, and inspections, ensuring that your assets are always in good working condition.
Asset Lifecycle Management: Infraon Assets helps you manage the entire lifecycle of your assets, from acquisition to disposal, by providing you with tools to manage asset depreciation, calculate ROI, and make informed decisions about asset retirement.
Customizable Dashboards: The software comes with customizable dashboards that enable you to monitor key asset metrics, such as asset utilization, maintenance costs, and asset lifecycle status, in real-time.
Mobile App: Infraon Assets offers a mobile app enabling you to access asset information and perform asset management tasks from anywhere, anytime.
Related blog: Why IT Asset Management (ITAM) Is Important and Its Benefits
Final Note
With the increasing importance of IT assets in modern businesses, having effective IT asset control software has become crucial. This article has provided an overview of the six best IT asset control software in 2023, each with its unique features and benefits. Ultimately, your organization's best IT asset control software will depend on your specific needs and priorities. However, by considering the features and benefits of these top-rated solutions, you can make an informed decision and implement the most suitable IT asset control software to optimize your operations and enhance your business outcomes.