From the point of view of your business, resources and tools that are underutilized are a liability. They can severely affect the bottom line of your enterprise. These tools can cost more than their value, present security risks, and hamper productivity within your enterprise. Even if a particular tool was helpful during the growth of your enterprise, it could soon become obsolete. Keeping track of a myriad of tools, resources, and assets is no small feat, which is where IT asset management or ITAM comes in. This article explains ITAM in detail to get started with ITAM in your enterprise today.    
What is ITAM?  
 ITAM is the process of ensuring an enterprise's IT assets are accounted for, maintained, upgraded, and disposed of when it is time. It is also a tool that helps optimize your IT assets, including hardware, software, networks, and other types of business technology. All of your IT assets are managed with visibility on the condition and value offered by every individual piece.   
Types of IT assets  
Enterprises need different types of IT assets. Managing them all can be daunting; nevertheless, keeping track of what you have and their shelf-life is critical to running efficient operations. Generally, common assets include hardware and infrastructure, software applications, SaaS, IaaS, etc., software licenses and patents, etc.
Some of the assets are far easier to manage; for example, hardware is easier to keep track of due to its physical nature. Intangible assets like knowledge are far harder to manage. It can get difficult to track all of these various types of assets. The first place to begin with ITAM is to categorize all your assets based on a few factors.  
Categorizing assets  
A few examples of how you can begin categorizing your assets are as follows.  
Individual versus shared consumption – an asset like a cellphone, laptop, or computer is a particular asset that is not used by a large group of people but offers a plethora of functions. An asset like a server, on the other hand, is used by several people but serves only one function.  
Low speed versus rapid speed – an asset like a physical server is a low-speed asset that is likely to stay in its data center for several years. A rapid-speed asset like a cloud server exists only for a few hours or minutes. Consider how speed affects your assets' procurement, maintenance, and eventual retirement.  
Software licenses, warranties, and vendor information.
Hardware and software OEM-related data
Cyber assets, such as programmable electronic devices.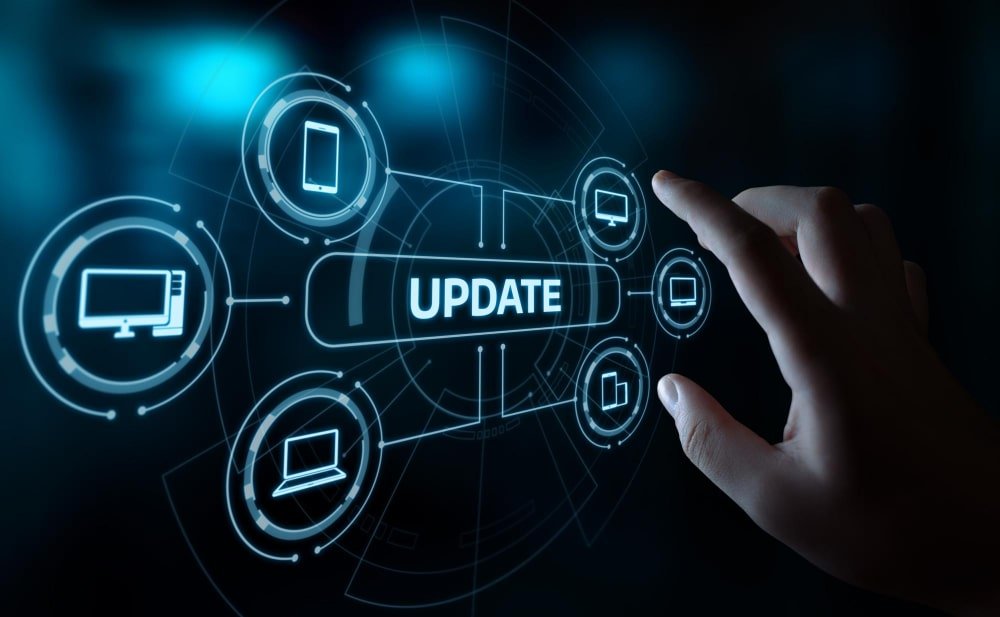 A centralized information platform  
Assets that get tracked by multiple people in multiple locations lead to an incomprehensive mess riddled with inaccuracy. It is crucial to have your assets tracked and monitored by a system that provides a single source of truth from a centralized platform. It reduces human error and frees up your IT staff to cater to other tasks. Asset management should bring order and a singular source of information visible across your entire enterprise.  
Reduce waste and drive cost savings  
Properly executed ITAM keeps information updated so your teams can reduce waste and improve utilization. It can drive cost savings by avoiding unnecessary purchases and reducing the risk of legal problems with enforced compliance with security and legal policies. This elimination of waste will benefit your enterprise in the long term.  
ITAM includes the ability to deal with change and incidents and solve problems. Your IT team will be able to enable the entire enterprise to deliver value with greater haste. With the right data that is accessible at the right time, your teams can move with speed and even predict the impact of changes before they are realized. This offers your enterprise a competitive edge in a world with a rapidly changing technological landscape.  
Infraon Assets for enterprise ITAM  
Infraon Assets is an integrated asset management platform. It is a unified solution to suit enterprises of all sizes to address their IT asset lifecycle management. Benefits of Infraon Assets include:     
An interactive UI-friendly dashboard that offers real-time tactical insights.   
Track critical financial, compliance & legal needs while measuring overall asset ROI.   
Monitor all asset licenses from a single location   
Trigger alerts based on unique rules  
An inbuilt incident & fault management system with multi-channel support and self-service options like chatbots.   
Single dashboard to improve asset availability & performance.  
Streamlined asset lifecycles – from purchase requisitions to replacement & retirement   
Transformed asset data into actionable business insights   
Enable remote user verification protocols to mitigate risks by setting the least privilege access privileges to prevent security threats.  
Conclusion  
IT asset management can be of tremendous use in an enterprise. If your enterprise is trying to keep up with the pace of modern innovation, you need to get strategic about monitoring and managing your IT assets. Asset spending, usage, maintenance, and managing multiple assets through an automated system, Infraon Assets, is the ideal solution. IT assets in an enterprise count for a big portion of the budget and revenue. Therefore, optimizing these assets is of primary importance to a strong enterprise.